Click image below to go to the gallery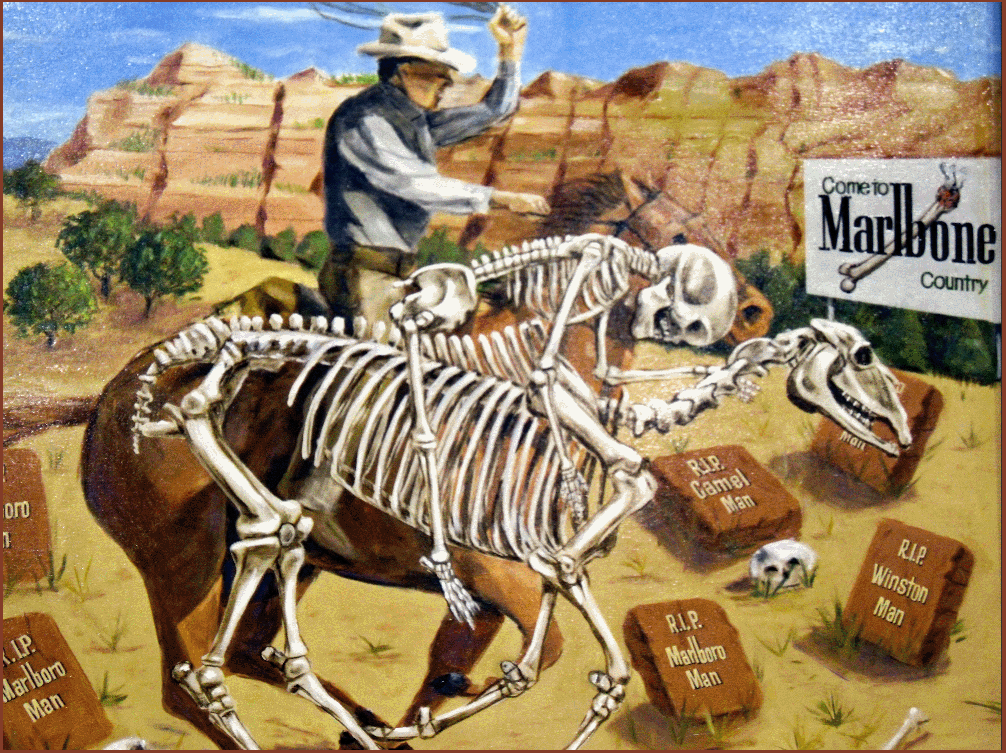 Hey Partner!
I Got A Bone To Pick With You.

This Web Site contains photographs of paintings by Albert Ortiz which were created
in the hope that people would look at them and be encouraged Not To Smoke.
Please tell others about this site in the hope that together we can
encourage someone to quit smoking or, better yet, never start.

Albert will show his complete No Smoking Art collection to groups of youth,
and will set up an exhibit at your school or youth event free of charge.



If you wish to contact Mr. Ortiz, call him at 480.636.1365, or send an email to:
albel1-ortiz@cox.net

Albert Ortiz
Click here to go to the No Smoking Gallery
Click here to see a recent Exhibit
These paintings are copyright protected and are the sole property of Mr. Ortiz. They are not to be used
for commercial purposes without the permission of the artist.
However, anyone is welcome to use any photograph for Educational Purposes Only.